Panama City Beach Rain or Shine Fun Guide
Posted on 08/01/2020
Florida is the Sunshine State; most of the year. However, there are times the rainy days can be frequent, especially during the summer months. Many people visit Florida because of the beautiful year round weather, beaches, and amusement attractions. Yet, there are days when the sun isn't shining and the rain is pouring. No worries, Shore Thing has you covered! There are many fun rainy day or shine activities to do while vacationing on the most beautiful beaches in Northwest, Florida.
Discover all what Panama City Beach has to offer when you're not on the beach. Listed below are places to go to where the fun doesn't stop, "weather" Rain or Shine.
Arcade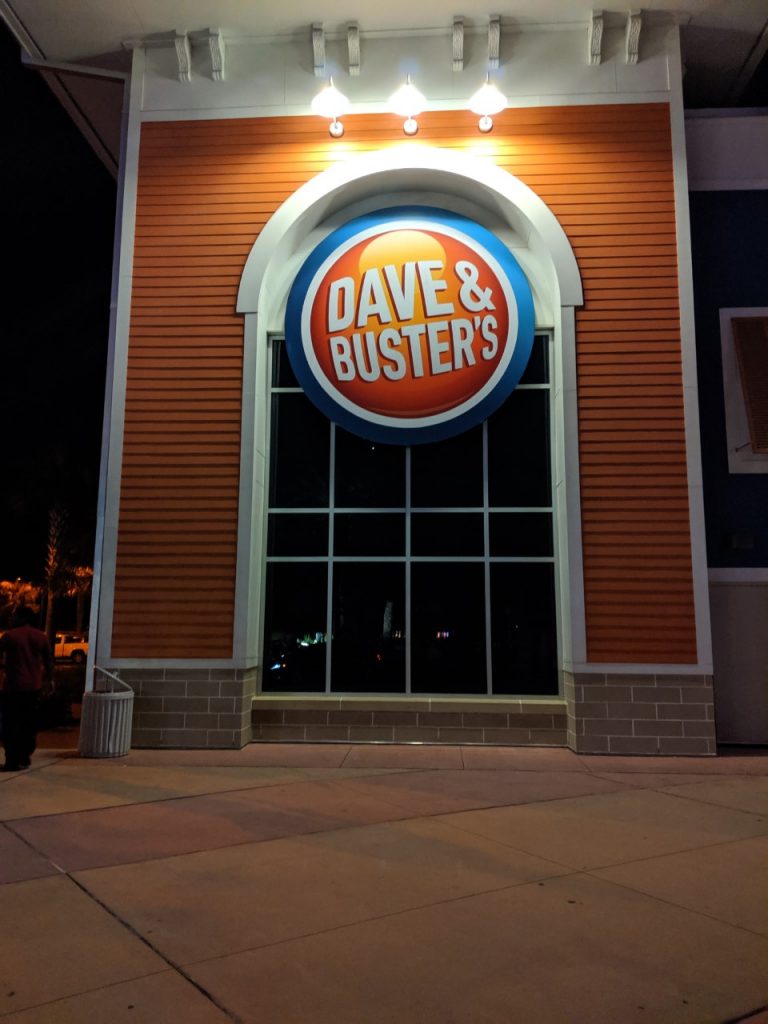 Game On! Test your gaming skills and head to the arcade. Rain or shine, arcades are a fun place to visit. There are many places to play arcade games on Panama City Beach. Dave & Buster's is an arcade, restaurant and more which is located in Pier Park. At Dave & Buster's play over a hundred games, watch sports on the big screens, play pool, and eat and drink. A good time for all ages!
The Fun Land Arcade & Snack Bar is another Family friendly fun spot to visit that's been open since 1953. The name just says it all! A nostalgic arcade that has a fun atmosphere and many fun games to play.
Bowl & Skate
Rock' it Lanes is the go to place for the ultimate Fun experience! Great place to visit for the entire family to enjoy some family fun. At Rock' it Lanes you can bowl, roller skate, play arcade games, dine, watch sports in the bar area, listen to music, and play pool. Wow, just an all around fun place to be. It is a great place to visit on Panama City Beach.
Trampoline Park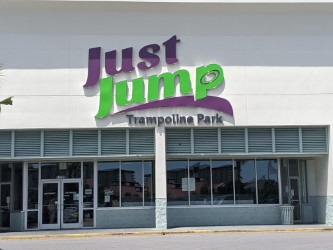 "Just, Jump, will make ya wanna Jump Jump"! Looking to bounce away from the Beach; bounce on over to Just Jump Trampoline Park. So much fun for the whole family! One of my favorite things to do is to play Dodgeball. Oh yeah, GAME ON! Along with an open jump area you can jump on over to the TWO-air courts, basketball, and the trapeze and Gladiator Pit. In addition, they have a Ninja Course. Many areas to "Jump around, so Jump on up, and Get down"!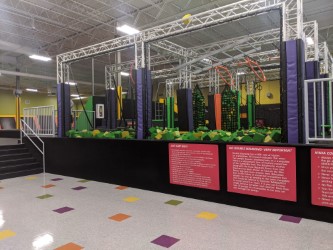 Explore Science & Exhibits and More
Explore the world of Fun and Weird Science at Ripley's Believe it or Not. Visitors can experience the bizarre exhibits and ask the question is that believable or not? Definitely a fun experience and you can believe that; it's a "SHORE THING".
Wonderworks located across the street from Ripley's is an indoor attraction that also cease to amaze people. You can't miss it, it's the upside down building in Panama City Beach. An indoor amusement park that has many attractions that enlightens the mind. There are many fun activity zones: amazing exhibits, an indoor ropes course, virtual games, laser tag & more.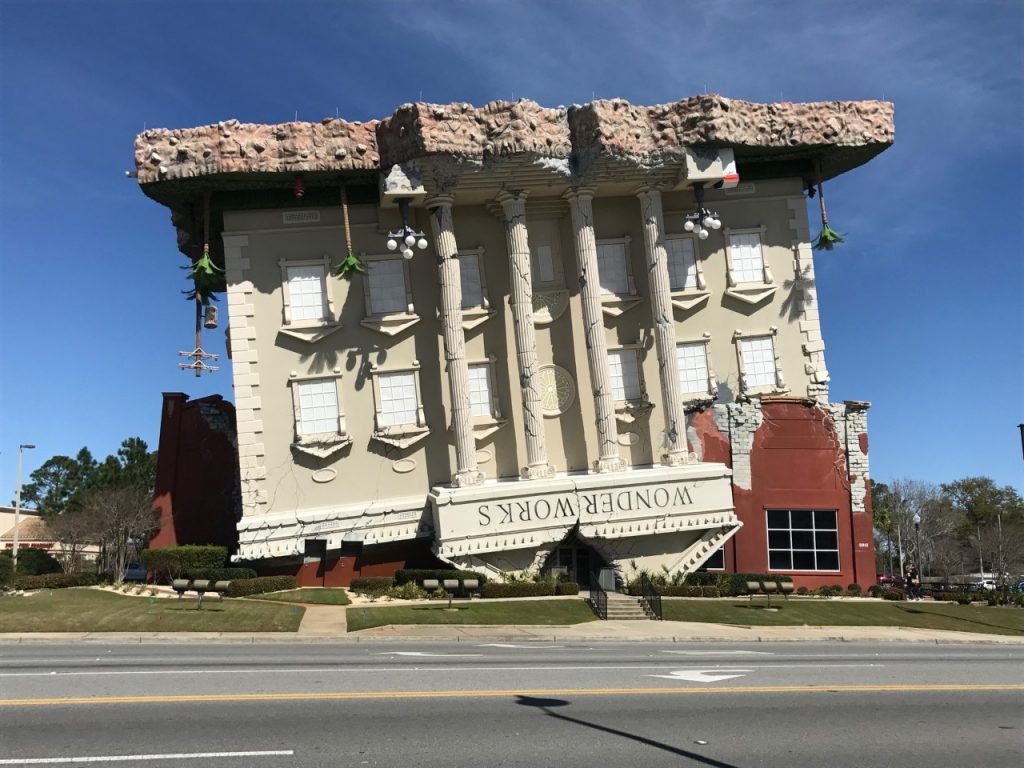 Shop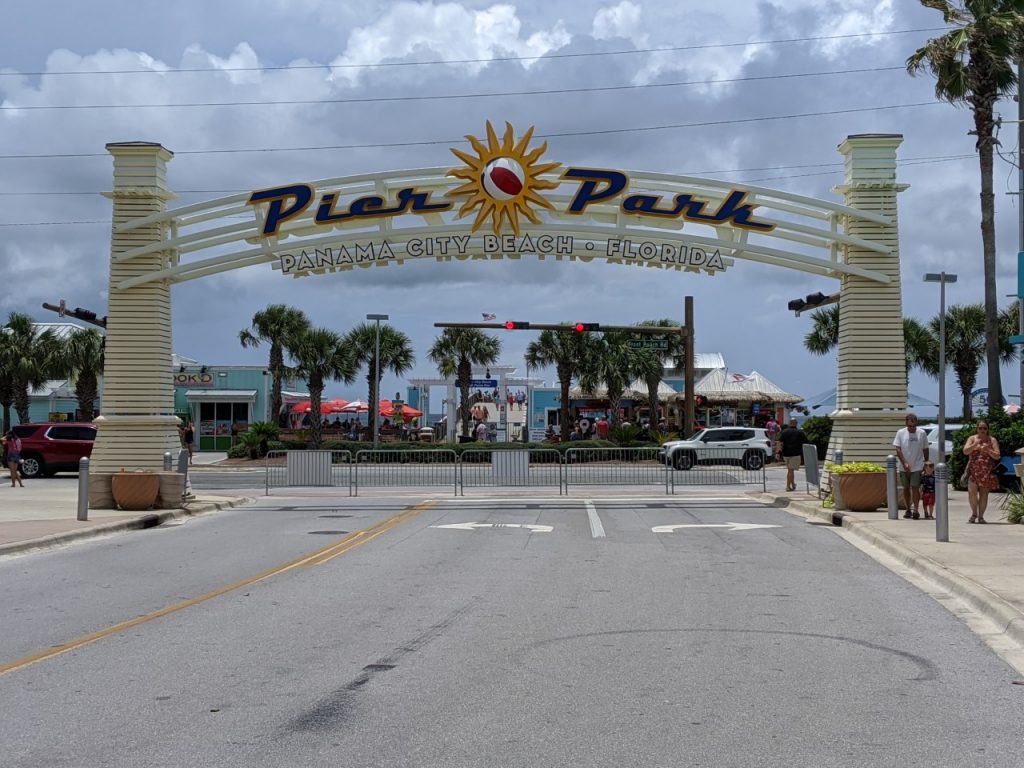 Looking to add something new to your wardrobe or add décor to your home, be entertained, or want to pamper yourself then head to Pier Park. Pier Park is a popular shopping destination and is the premier shopping & entertaining destination in Panama City Beach. Shop at Target, Marshalls, Dillard's, Old Navy, Hollister, Boutique stores, & more. Pier Park is an outdoor shopping center that offers more than just fabulous stores to shop at. Get a massage or visit a nail or hair salon. After, you're done, grab a bite to eat at one of the many eateries. It's a wonderful place to have fun, shop, relax, and dine.
There are so many great places to go to in Panama City Beach, FL, rain or shine. Visit the most beautiful beaches in the world and check out the above fun things to do and places to go when not on the beach. Please review their websites before you go to learn about hours of operation, safety rules and guidelines. Have Fun & Stay Safe!
---
---