Fall in Panama City Beach, Florida
Posted on 11/06/2022
By Lucia Ceydeli
The Summer season is over but visiting Panama City Beach, Florida, in the Fall is an excellent time of the year to visit the most beautiful beaches. When the Summer season ends, Panama City Beach doesn't shut down; it continues to offer fun, entertaining events for out-of-town visitors and locals. Many fun events are held in Panama City Beach during the Fall, such as Pirates of the High Seas Fest, Thunder Beach Motorcycle Rally, Car Shows, Iron Man Triathlon, Zoo Boo, and much more. But these fantastic events are not the only reason to visit and vacation at the beach during the Fall. Listed below are five additional reasons to visit Panama City beach during the Autumn season.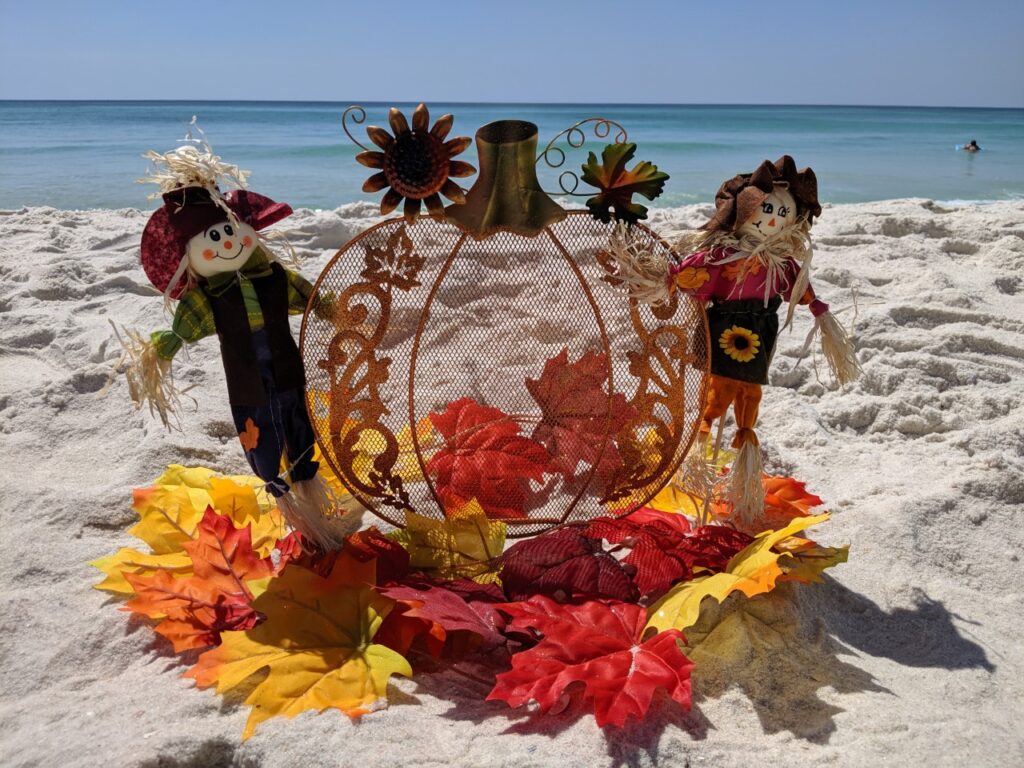 Cooler Temperature– Most are ready to see the temperature drop 10-20 degrees from 90 degrees or higher after a long, hot summer. In the Fall, when temperatures are cooler, which makes being on the beach more comfortable, and one can spend a longer time at the beach.
2. Vacation Rental Availability & Lower Priced Rentals– Hotels and Vacation rental's peak season are in the summer; therefore, staying in your top choice hotel/or vacation stay should be a lot easier to book during the fall time. Also, rentals are lower in price, and an excellent time to book and save on a vacation getaway.
3. Less Traffic– In the Fall, you'll not have to sit in a lot of traffic. It is easier to get around, which allows commuters less time stuck in traffic and more time relaxing and having fun at the most beautiful beaches.
4. Less Crowded Beach– In the Fall, you don't have to get up early to have that perfect spot on the beach. You can set up your Shore Thing Beach gear rentals in a great place on the sandy beach to enjoy the beautiful view of the water, sunrise, and sunsets.
Backpack Chair | Shore Thing Beach Rentals & Supplies, NW FL (shorethingbeachsupplies.com)
5. No long wait times at your Favorite Eatery– In the summer months, the wait time to get seated at a restaurant can be unpleasant. In the Fall, the wait time is shorter, making getting a bite to eat more enjoyable.
Book a stay and your beach gear for that Fall time PCB trip. Nevertheless, Panama City Beach is a beautiful place to visit no matter what time of the year you plan your trip. Whether in the Fall, Winter, Spring, or Summer, it's a Shore Thing; you'll Fall in Love with the most beautiful beach in the world any time of the year.
---
---