7 Questions Our Customers Ask about Our Beach Supply Rentals
Posted on 06/01/2020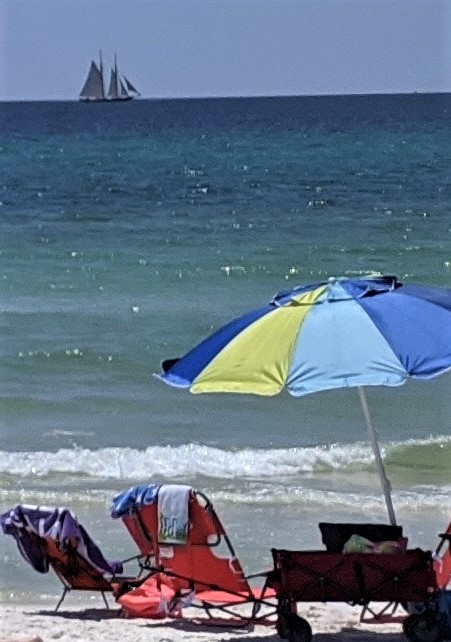 If you want a carefree vacation at one of the beaches surrounding Panama City Beach and the beaches along 30A, renting your supplies from us can save you a lot of hassle. We have started our company because we have experienced the need for such services ourselves every time we spent time dealing with trivial things when on vacation.
If you want to make the most out of your holiday, here is what you need to know about smart organizing and leaving the logistics to us. These most common seven questions our customers ask about our services will shed some light:
What Do I Actually Need for My Beach Vacation?
It all depends on what's your favorite type of activity, how long you're staying and how many people there are in your group. We can offer personalized packages and offer useful suggestions based on what you need to have at the beach: a food/drinks cooler, beach chairs fitted for your comfort, umbrellas, sports equipment for every size, from child to adult, etc. Click here to view more items to rent and buy.
What Beaches Can I Visit in the Area?
Northwest Florida has some of the most beautiful beaches in the world.
There are lots of beaches in the area to visit, starting with the most visited ones, like Panama City Beach, Santa Rosa Beach, Rosemary Beach, Seacrest, Seaside, Watercolor, Seagrove, Grayton Beach or Blue Mountain Beach. We know the area very well and we'll be happy to give you tips on the best places to visit.
What Area Does Your Delivery Service Cover?
The areas we cover are Panama City Beach, Panama City & Bay County Surrounding areas, Santa Rosa Beach & 30A, Inlet Beach, Rosemary Beach, Seacrest, Alys Beach, WaterSound, Seagrove, Seaside, WaterColor, Grayton Beach, Blue Mountain Beach, Gulf Place, and Dune Allen.
Can I Rent the Supplies for Only One Day?
Many of our customers visit the area for just one day and have used our services with excellent results. We are flexible and will find the quickest way to settle you up for your day trip. Please note that online orders can only be placed 2 days in advance. For last-minute requests contact us via email or phone.
Can I Pick up the Items Myself?
Items cannot be picked up. For your convenience we'll deliver your order straight to you so you'll will have more time for fun and relaxation.
Do I Have to Make a Reservation?
A reservation never hurts, but we have stocked enough supplies to allow us to accommodate even last-minute requests, so you don't have to worry too much about it.
What Are the Delivery and Rental Costs?
Our goal is to offer delivery for free, and we guarantee it for orders of $55 or more. If your order doesn't exceed that amount, you may have to pay a highly affordable delivery fee. Call us to find out exactly, depending on your order.
If these 7 questions did not help you get the answers you need, don't hesitate to contact us and have a chat. We are oriented on problem-solving and we guarantee a friendly welcome!
---
---