Paradise Found along the Beaches of 30A
Posted on 01/29/2022
By Lucia Ceydeli
Scenic Highway 30A is a 28 mile stretch of pristine beaches and cozy beach towns that leave visitors in awe! The scenic stretch of seaside communities is nestled along the Gulf Coast in the Florida Panhandle. First-time visitors are amazed by the picture-perfect beach towns. It is a beach wonderland that offers many diverse places to stay, eat, and shop. After a trip to the beaches of 30A, one immediately starts to plan their next trip back. The beaches are pristine, the sea is blue-green, and the color of the sand is sugary white. Indeed, a delightful & heavenly place to be! It's an A+ destination that exudes southern charm and southern hospitality.
Along 30A each town has its own unique vibe. Rosemary Beach, Alys Beach, Seaside, and Grayton Beach are the must-go-to places to see when visiting the beaches of 30A. For sure, these small beach towns are a wonderful place to explore, experience, and enjoy a slice of paradise.
Rosemary Beach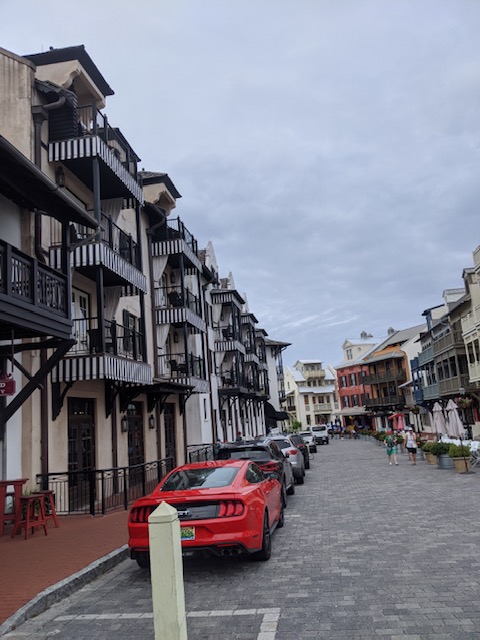 Rosemary Beach, a charming beach town located along 30A, is a popular destination for families. You will find plenty of things to do in Rosemary Beach. Relax on the beach, bike ride, play tennis, picnic, go to the farmers market, watch movies in the town square, worship, play bocce, go to the bookstore, and shop at the many boutiques. While visiting, stop by the cafés and go to the Sugar Shack for a sweet treat. Eat at the top restaurants along 30A: The Havana Beach Bar & Grill, Paradis, La Crema, Edward's, Cowgirl Kitchen, and many more. Rosemary Beach is the ultimate charming beach destination.
Bocce Ball | Shore Thing Beach Rentals & Supplies, NW FL (shorethingbeachsupplies.com)https://www.shorethingbeachsupplies.com/product/bocce-ball/
Alys Beach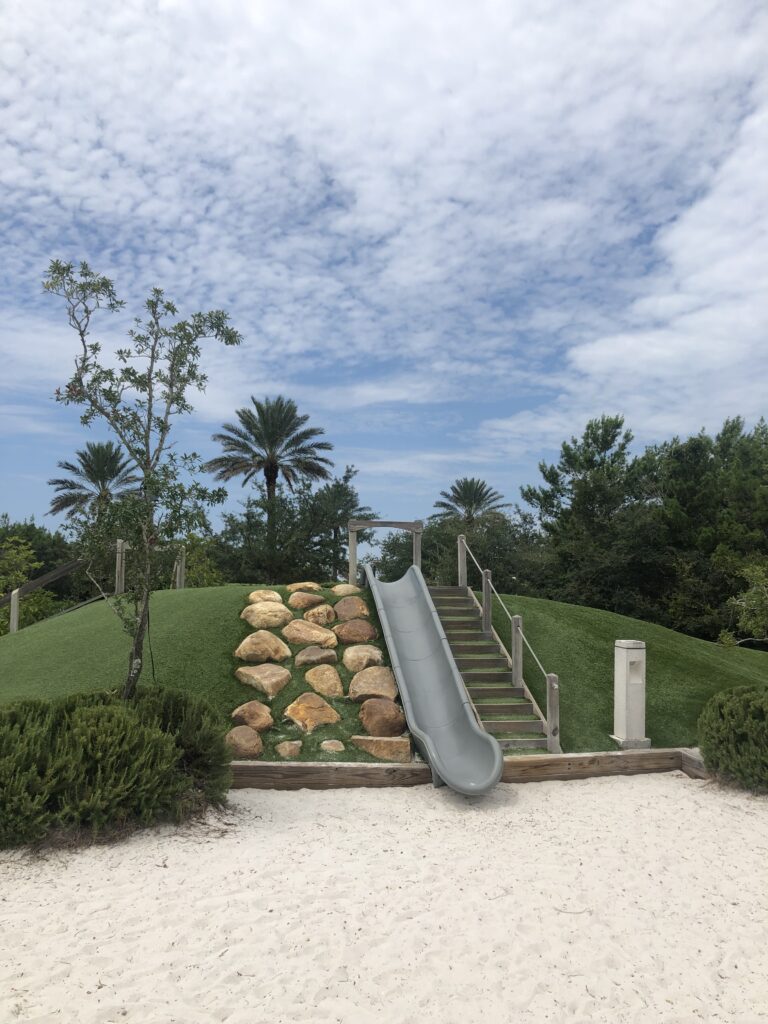 When entering Alys Beach, you are amazed by the architecture and the tall palm trees that flank each side of the road. The architecture is reminiscent of Bermuda, white stucco traditional homes with grooved white roofs. Private courtyards, cobblestoned streets, trails, and a charming neighborhood park are also among the beautiful features of this elegant town. Caliza restaurant (open to only homeowners and vacation rental guests) is a great place to dine as you sit under cabanas and swim in the most elegant swimming pool. Visit Neat, a chic cocktail bar, and taste the many varieties of craft cocktails. Also, Neat has a light food menu and, on certain nights, has live entertainment. It is a great place to gather with friends for a fun time out. Alys Beach is the ultimate luxury escape to paradise. The beauty of Alys Beach is an image you would want to capture and an experience you will not forget.
Seaside
When entering Seaside, you can't miss the large grass area and amphitheater in the middle of the town surrounded by eateries and shops. The Seaside community is full of lush greens and gardens. There are many shops, restaurants, and galleries to visit. Seaside is home to the famous eatery Bud & Alley's, a great place to eat and to enjoy the view of the gulf. Also, you can find other delicious bites to eat along airstream row. Visit the Seaside Repertory, where you can watch performances by the most talented actors along 30A. Make memories and visit Seaside, a vacation destination you would want to revisit year after year.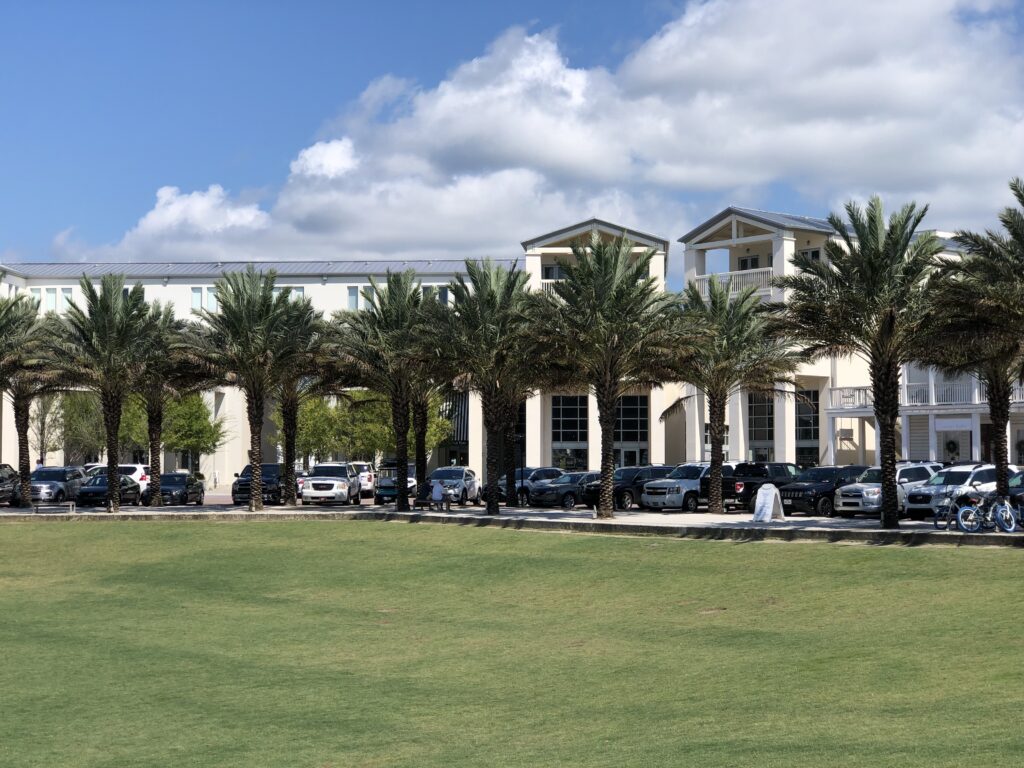 Grayton Beach
Grayton Beach is the oldest beach town along 30A and home to one of the most beautiful State Parks.  If you love outdoor adventures, fishing, kayaking, camping, paddle boarding, bird watching, bicycling, and hiking, Grayton Beach State Park is the perfect outdoor vacation destination for you.  In addition, like its neighbors, it boasts the most pristine beaches.  Grayton beach is the soul and heart of 30A.  It's a cool, groovy, funky, artsy beach town.  Visit art galleries where local artists display their artwork. Dine at the Legendary Red Bar, a great place to eat and be entertained.  Also, visit the Grayton Beer Company and taste many varieties of the crafts beers that are on tap.  Grayton beach is the ultimate fun, funky, recreational beach town haven.
Ready to plan a trip to 30A? Visit each beach town's website to learn more about the town and their upcoming special events. While visiting 30A Stay and Relax in Comfort! So, do not forget to book beach gear rentals and supplies through Shore Thing Beach Rental Supplies & Services. It's a Shore Thing Paradise awaits along the beaches of 30A.
---
---